Criativa, Especialista e
Focada em Resultados
Sou criativa, ágil e uma verdadeira entusiasta do universo digital, por isso estou sempre atenta às novidades e tendências do momento, gerando conteúdo autêntico e trabalhando um marketing real e natural que engaje o público.
Meu principal pilar é o relacionamento com os clientes. Valorizo a comunicação amigável e respeitosa, sempre em contacto para que estejamos alinhados com os mesmos objetivos.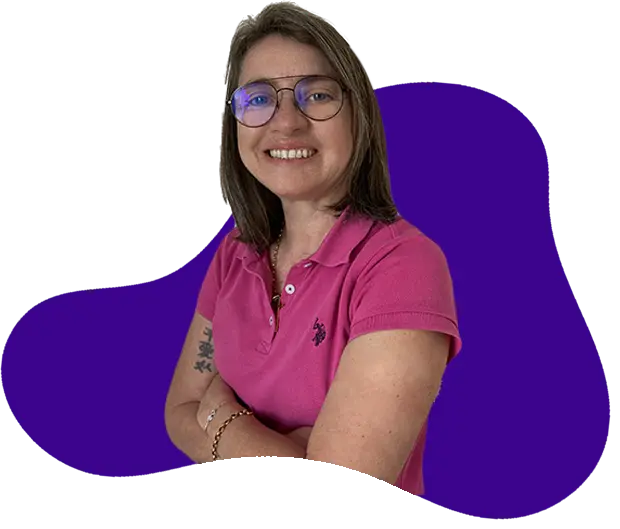 Sou movida pelos
meus valores
Preços acessíveis
Ajudo a democratizar a presença digital de pequenas e médias empresas.
Foco no cliente
Trabalho com o cliente e para o cliente, porque ele é a razão de tudo o que faço.
Simplicidade
Torno os processos simples, mas sofisticados em sua execução.
Trabalho de forma integrada e comprometida para oferecer as melhores soluções e alcançar resultados concretos.

Briefing

Desenvolvimento

Apresentação

Revisão

Entrega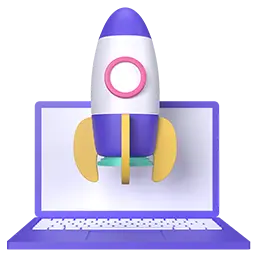 Pronto para dar o próximo passo?
Há 7 anos ajudando os meus clientes a tirarem as suas ideias do papel e terem sucesso em seus negócios. Junte-se a eles!
Cada projeto concluído me deixa ainda mais sedenta; sede de mais projetos, clientes mais satisfeitos e mais café. Como resultado, quanto mais projetos recebo, mais resultados incríveis são alcançados.
Veja alguns dos trabalhos recentes
O que eles dizem
sobre mim
Maria Rosinda Rua Gomes Ferreira
09/03/2023
Gostei muito do trabalho da Cláudia Machado, do seu profissionalismo, simpatia e disponibilidade constante. O trabalho foi entregue antes do prazo, e superou a minha expetativa. Obrigada!
Marta Wagemaker
14/01/2023
A Claudia fez o site da nossa empresa. Ela e super competente e profissional. Elaborou e nos deu dicas significativas para o desenvolvimento do mesmo. Nota 10 e super recomendo!
Studio SP Aveiro
22/11/2022
O nosso site está lindo e super funcional. O suporte para a solução de problemas foi rápido e eficiente. Obrigada, Claudia.
catarina fernandes
06/03/2022
Precisava de um site e obtive aquilo mais do que estava a espera. Claudia Machado e a sua equipa são super atenciosos e preocupados em fornecer a melhor solução. Senti-me sempre parte integrante de todo o processo. Profissionalismo de alto nível a um preço fantástico. Recomendo vivamente.
Coming out of a long illness and the COVID pandemic, I needed a fresh start to my business. First, I had to get my marketing material in order which meant a new website. I wanted to use my current platform with WordPress and incorporate DIVI. Through a group on FaceBook I found Claudia--at first I was hesitant with using someone from Portugal as I'm based in Florida. After seeing examples of her work, I was sold. Claudia not only exceeded my expectations, but her work left me feeling rejuvenated. In finding words to describe Claudia, they are: creative, brilliant, likable, dependable and easy to work with. Regardless of English not being her native language, we worked smoothly together to create art. You will love her and her work as much as I do!As a follow-up, and since Claudia did FANTASTIC work on the website, I also had her prepare: header for LinkedIN page, new business cards and a marketing brochure. And, for icing on the cake, she also prepared a professional signature for my email. All great professional work that elevated my game. When you need to work with the best, work with XPTO Agency Digital, as you will be overly impressed!
Highly Recommended!!! We look forward to using Claudia and XTPO on an ongoing basis. The project was completed in lighting speed and exceeded my expectations. Importantly, she is easy to work with and is always eager to meet client needs. Thank you for a wonderful experience. We will be in touch very soon!!
Cristiana Silva
06/10/2021
Serviços de alta qualidade com excelente atendimento ao cliente. Recomendo o serviço da XPTO a qualquer pessoa que quer ter uma presença online.